August 13, 2013 – UPDATE
WOW! This just keeps getting better! If you were excited about the
Back to School Bundle Sale, then you're going to flip over this news!
The folks at Teachers Notebook have introduced the "Build a Bundle" option.
Now you can customize your bundle from the products offered by participating teacher shops.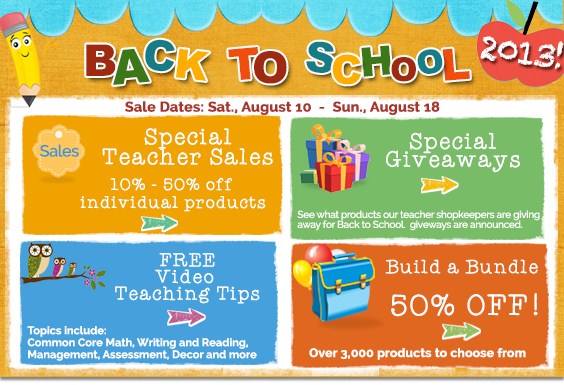 Load up on what you want, erm… what your students need
this school year! рџ™'

Also, check out the sales going on all over the site,
including The BonBonSpeecher Store.
EVERYTHING is 25% from August 12 until August 19th.