Oh, my goodness! I'm so excited to help promote the
Back to School Bundles Sale at Teachers Notebook.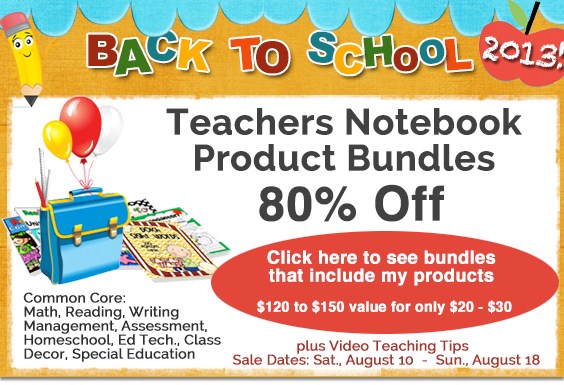 About a week ago, the staff and team over at TN asked all shop owners to submit products to be bundled and sold at $20-30.
Over 3,000 products were submitted and the staff carefully assembled the bundles to give you the best deals in the following categories:
What this means is when you purchase a bundle during this sale, you'll be getting over $100 of high quality, Common Core aligned, super cute and fun activities for your classroom for only $25!
The BonBonSpeecher Store is featured in bundles 16 and 22 which are intended for 3rd-5th grade. Click the numbers to go directly to those bundles, but search the site for other amazing offers from tons of other teacher shops!
ENJOY!!