I created a little Articulation Bonus and included it in the download of the
Today, I want to give you a little something extra. I whipped up this
Sushi Language Freebie to go along with the set.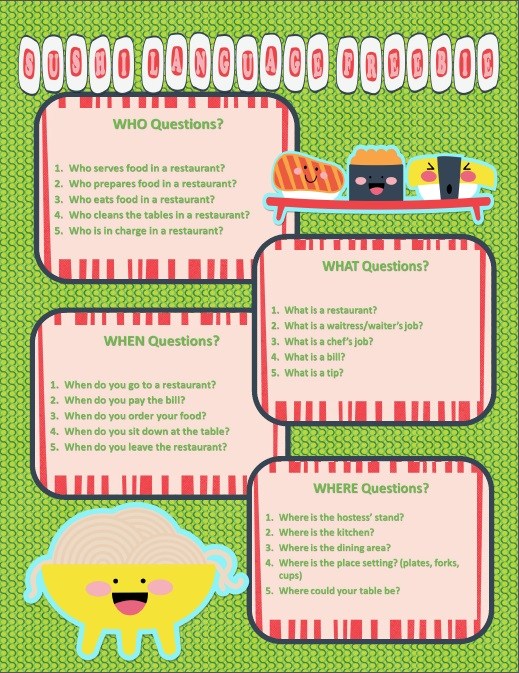 Click here to download color and B&W versions.
It's a one page print out of some WH questions that focus on eating at a restaurant. I've provided both color and black & white options for printing. I hope this will be useful to you at some point over the school year.
I'll be hanging out in England and Ireland with some of my best friends over the next two weeks. I have some new things in store for back to school though
!