I'm so excited to be reviewing one of many very special apps from i Get It, LLC. When I contacted the company they were oh, so generous and offered me THREE codes to distribute as SWEETIES here at Sweet Speech. Come on in and see how the "My Schedules at School" app can help your students.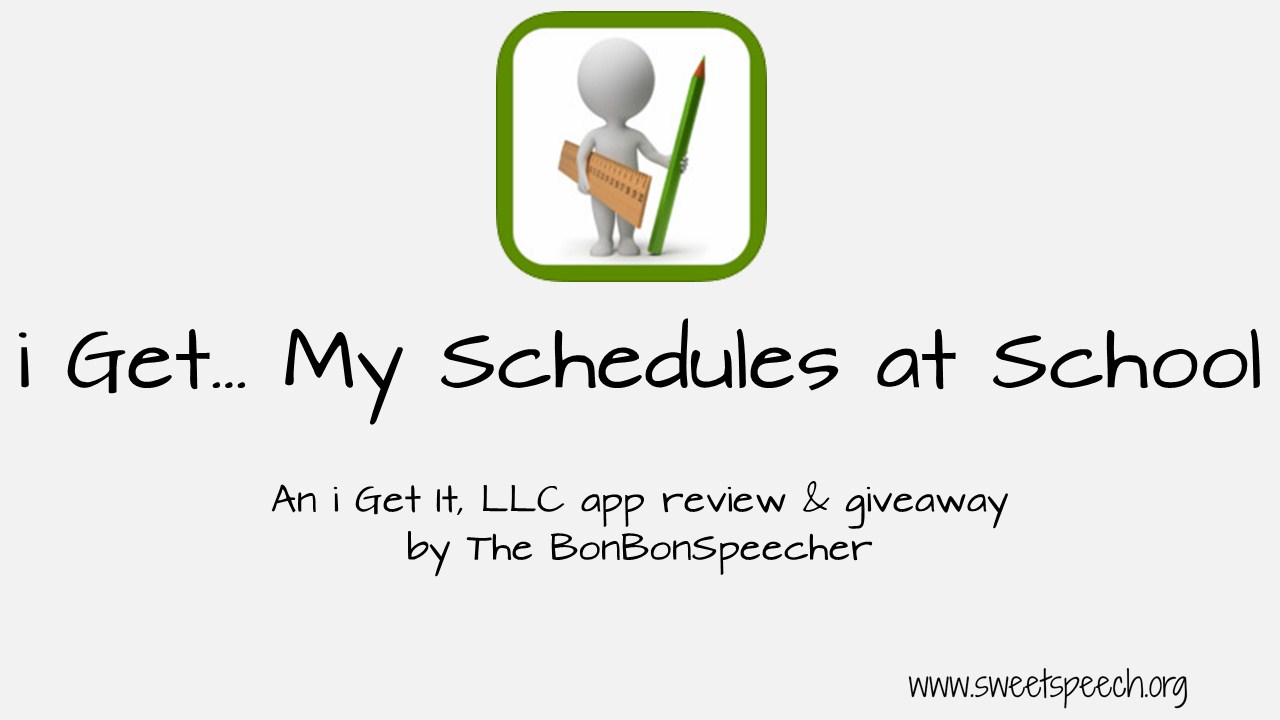 There are many things I love about this app.
(Click on the images for a larger view.)
Downsides to this app are few in number.
1. TIME – Of course it's time consuming to create visual schedules for our students. This app will take some time, but it will be much less time than creating, printing, laminating and cutting out a paper copy. The app makes it very simple to add an event on the fly.
2. ONE USER – While you're able to add multiple users/accounts and customize schedules, I don't see how this would work well with students sharing an iPad in a classroom. You can only view one schedule at a time. What is nice though is the Dropbox back up option. If you're a classroom teacher with multiple students needing visual schedules, you can create them all in the app and upload them to Dropbox to be sent out to separate devices.
So there you have it folks – the first Sweet Speech app review. And now, the first ever Sweet Speech Rafflecopter!
Enter in your information below for your chance to win this amazing app for free.