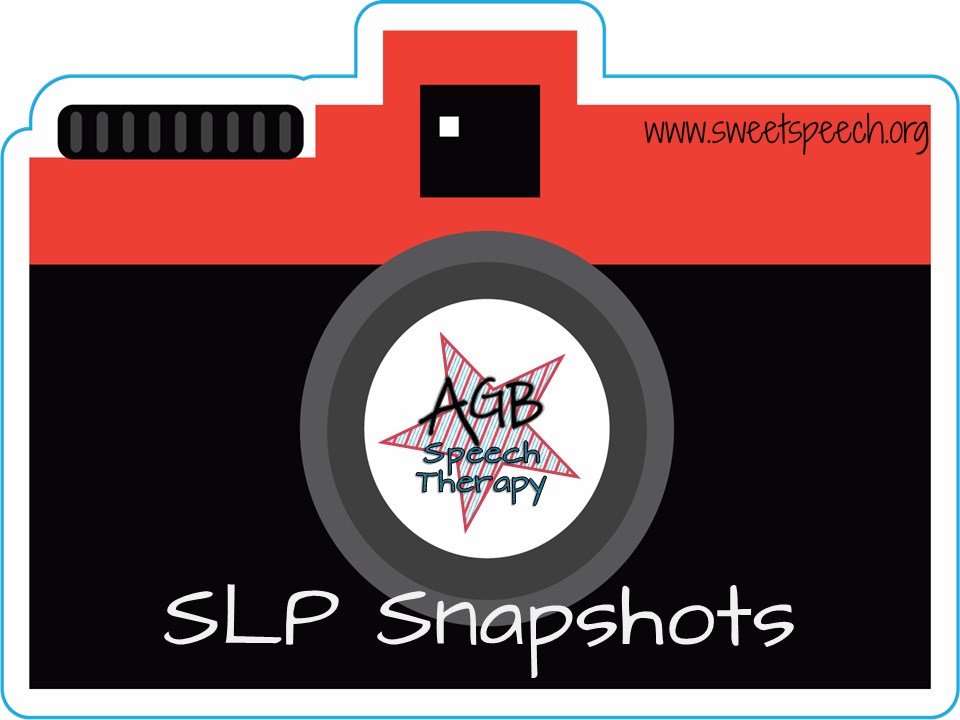 It was such a fun week with Valentine's Day parties and activities. I didn't actually have a minute to snap photos of the themed activities I did, but I did get a few of some other fun things. Come on in and see what my HAPPY PLACE looks like рџ™'
My students are really into the Double Dice right now. I pulled one out and left it on the tray of the white board for a few weeks to peak their interest. Now I have them playing the card games and completing the worksheets. Even my pre-K kiddos can use this resource. It was great with this group to review shapes and subjective pronouns.
Those Speech Sound Rings are from Speech Summit. They were a large undertaking, but I'm so happy to have them! I grabbed this dot page from DTLK Crafts for Kids. They have some for all the holidays and the letters of the alphabet. This little one chose the snake page for the /s/ sound. This was the first time to use this set of daubers so we had to prime them on the scratch sheet of paper. Even as an adult, I thought that was fun, so you know you're kids will love earning their turns. I targeted final /s/ each time this little one asked for a new color. "I want yellow, please."
And finally, some Fluency assessment. *sigh* I LOVE IT!
Fluency is really the whole reason I became an SLP. You can see some of my other favorite fluency things HERE.