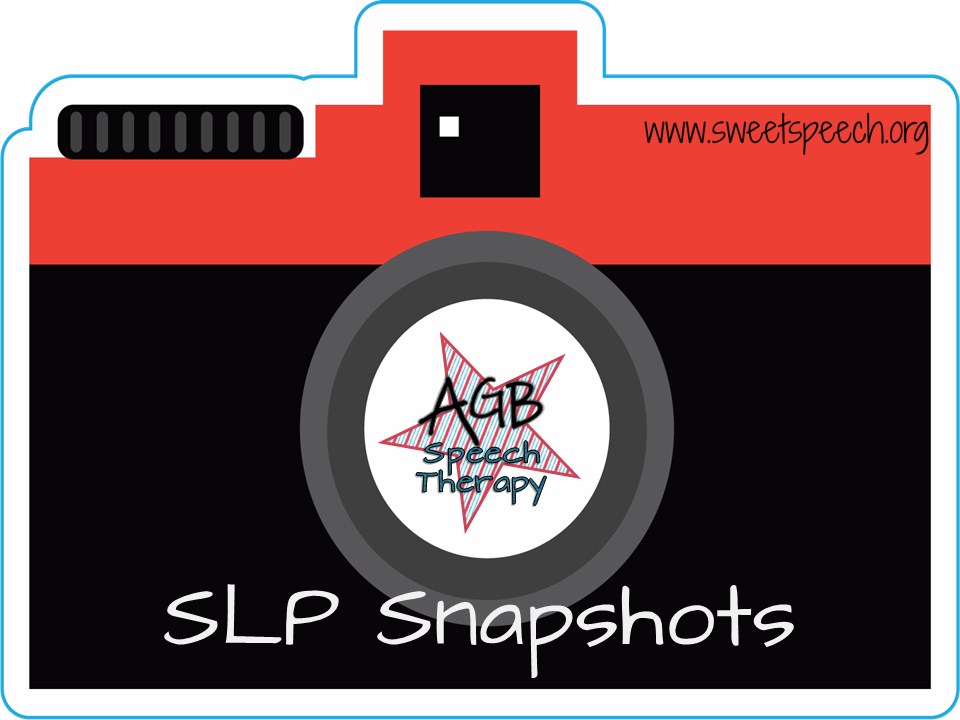 This was a very busy week for me! Come on in and see the various activities we completed here at SweetSpeech.
I love these HearBuilder games from SuperDuper. I bought them back when you could only get the CDs. They've moved to an online system now, which would be great for a therapist with multiple locations.
A few of my fluency students have been practicing their classroom presentations. This one features the Speech Guy from Therasimplicity. В Below you'll see yet another version…

These are the cards from Teaching Talking's Articulation Notebooks. This group enjoyed coloring flash cards for homework as we practiced the words during the session.
I have a student who's been struggling with prioritizing her speech homework. Her data tracker was showing the plateau. I used this mapping activity from the The School-Aged Child who Stutters: Working Effectively with Attitudes and Emotions. This particular student is working on articulation, but the activity was very successful.
I have so many students working on pronouns. Using the Cariboo IslandВ (Amazon Affiliate link)В game and the inserts from Chatterbox Speech, I've been able to target verbs and pronouns without the kids actually knowing we were working. I also targeted sentence structure, turn taking, polite requesting, and past tense verbs. Love it when one game can cover so many bases!
Then we had some Icon Tutor training with the Accent 1200.
This student is working on identifying emotions. After we sorted this activity, we colored some Lego pages I found here.
And finally, more pronouns! This group chose the Grammar Chipper Chat cards.
Like I said, it was a busy week! What kinds of activities did y'all do?