This little SWEETIE is the template I use to create a speech therapy schedule every school year. I have two worksheets in this file: one for me and one for the school.
The schedule for me has student names listed, so I keep this one under lock and key for HIPPA compliance.
The second schedule is color coded to match the first, but it is general. Since it does not contain student names, it can be posted outside my office door, distributed to the faculty so teachers know when I'm available for questions, or sent to administration so my principal can set up observations.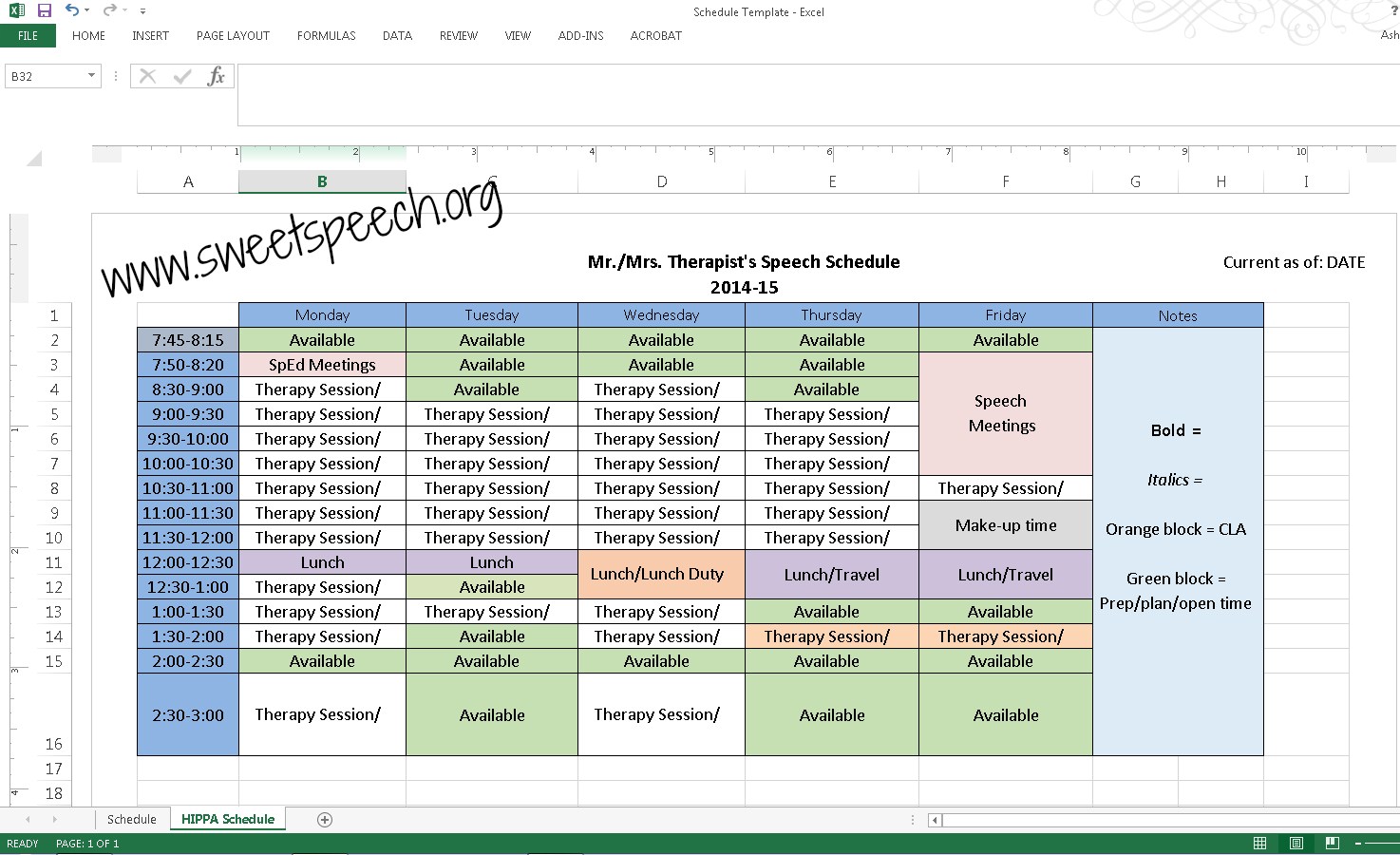 I hope you'll enjoy this SWEETIE! You can grab this one from my TPT store here.
P.S. Add me to your Bloglovin' feed so you won't miss out on more SWEETIES.